Charity Events
****Are you looking for that extra special present for those people who have everything and are difficult to buy for?****
Have you ever thought about sponsoring a puppy for the guide dogs. For 12 months it costs £8.50 a month or £104 a year. It makes a difference and you get an exclusive calendar, certificate, regular updates and much more. If you are interested, please pop in to the school office for more information. Let's try and reach our target of 20 puppies. Please do not fill out the form on line as Swingate will not get the benefit of it.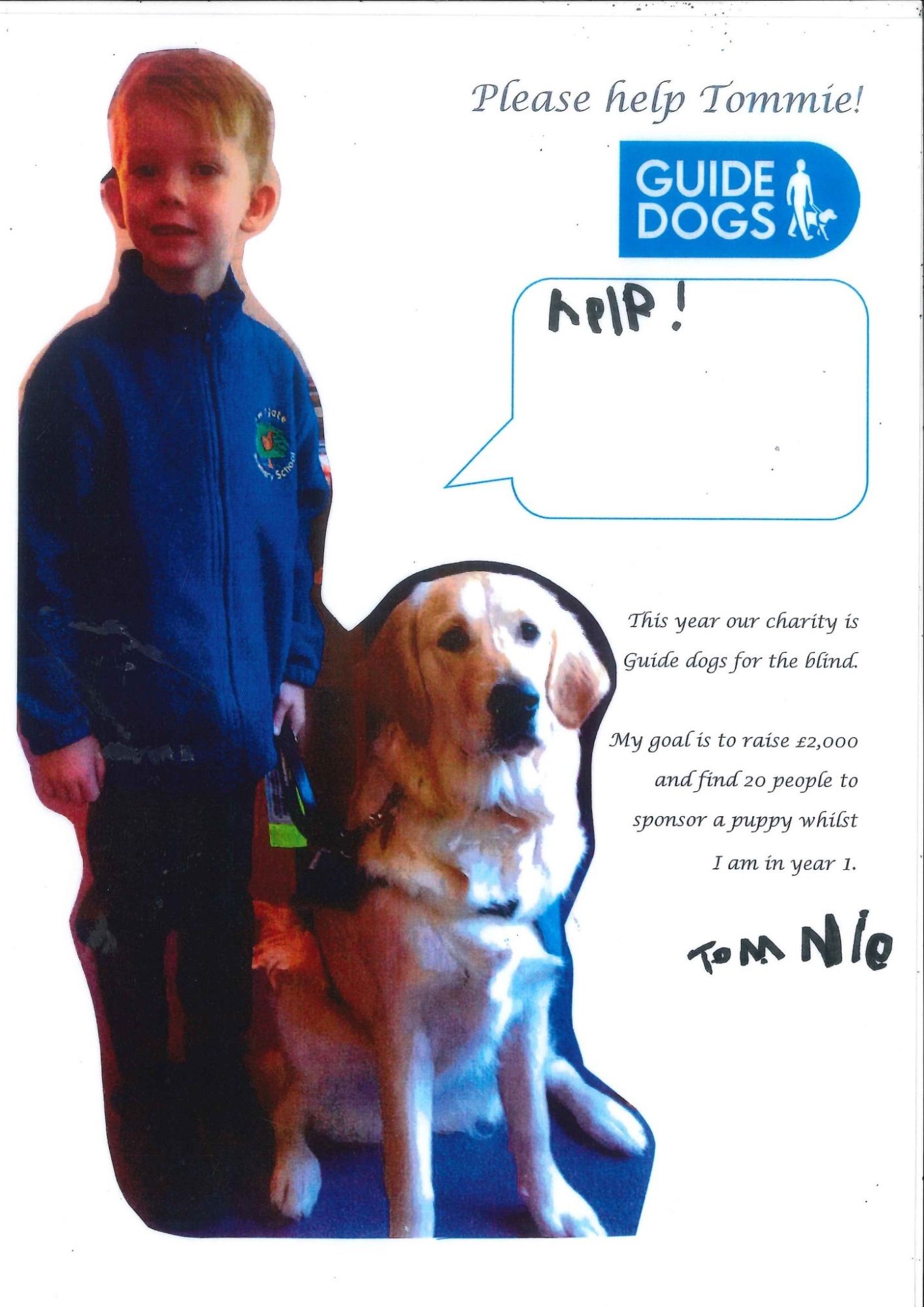 As a school we are very proud of our fund raising efforts for charity. Our children have amazing ideas and are encouraged to organise their own events.
Since September 2011 we have raised an amazing ................ £26,691.58!!!
This year our charity is Guide Dogs for the Blind as chosen by Tommie Byrne in year 1. Take a look at the letter attached to see what we are getting up to.
Dear Miss Boon
On 6th May 2016 my mum was diagnosed with diabetes type 2, since then she has been using the diabetes UK website for support and advice. Over the summer I had an idea.
I would like to raise some money for Diabetes UK. Maybe we could have a secret agent themed tag day and cake sale. The students could dress as secret agents, but the teachers as villans!
I feel this will be a fun way to raise money for charity, I hope you like my idea!
From
James
We held a non uniform day and James raised £250.00
Dear Miss Boon
My name is Lorelei and I am in year 1, I am writing this letter to ask for your permission to hold a charity event at school.
Every year the Brain Tumour Research Charity holds a wear a hat day to raise money, this year it is on Thursday 24th March.
My nanny had a brain tumour and this means I never got to meet her, which makes me very sad. I know my mummy misses her every day and I would like to help so that other children don't miss out on having their mummies and daddies around.
I hope you say yes and I hope to hear back from you soon.
Thank you for reading my letter.
Love
Loreili
We held a cake sale and table top stall and raised £507.41 for the Brain Tumour Society.