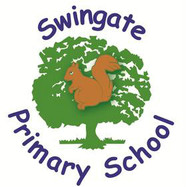 Please use the map below to locate where we are.
Comments (19)
Show comments
Ella Finch
(about a month ago)
I love my school and I'm really sad that it's my last year. I will miss all the teachers and fun activities that I can join in on. My school makes sure that all the lessons are fun and informative. There is new information everyday that I can always put to good use. Thank you teachers and pupils for shaping me into the person I am today x :-)
cathrine lavenja
(about a month ago)
as a child my life here was brilliant and my cousin, lily, loves it here now
Alison whitton
(about a month ago)
My son goes to this school and it's brilliant , my daughter also use to go to this school and has always enjoyed it there . I've never has any issues with this school as my children have always looked forward to going . Teachers are always welcoming and are always friendly .
Alison whitton
(about a month ago)
My name is Finlay I go to swingate and it's the best school in the world . The teachers are cool and miss boom is the best from Finlay
laura martin
(a couple of months ago)
all of my children went to this school when I was 23 and I heard back from their children that they enjoy classes and that one of my year 5 granddaughters said they want extra golden time
Violetta
(a couple of months ago)
Iv hared all the children at ur school are amazing
Ella Norman
(a couple of months ago)
My sons attend Swingate Primary and really enjoy the fun lessons and activities they are given to learn; everything from 'Wacky Wednesdays' to 'Speedy Sums'. They regularly come home with news of what they have learned each day, which is very encouraging to hear. We have found the school a very warm and friendly environment. The teachers are welcoming and always take time to listen.
Andrew Saunders - School Governor
(a couple of months ago)
Nice to see there are now 15 responses on Ofsted's Parent view. We still need more and I would encourage all parents to visit Parent View. Its another tool for us as governors to use to monitor the progress of the school and enables us to challenge school leaders if any issues are shown from your answers.
Richard Chambers
(a couple of months ago)
The new website looks good, and I will comment on the Ofsted reports as per your recent letter. The school has come a long way over the past few years - keep up the great work!!
Dawn Butler
(less than a year ago)
Congratulations on the year 2 singalong today, the choir were amazing and the year 2 children and teachers must've put so much hard work in to get to that point. Well done everyone.
Show more comments
Latest School Calender Events
Summer Term

22

Apr

2014

@ Swingate and Spinnens Federation

Bank Holiday

05

May

2014
Calendars page(s):
School Calender >>
Click here If you are moving into the area and would like a school place please contact Medway Councils Admissions service.

Click here for information on over subscription criteria.