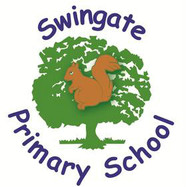 Click on these links to view our new Autumn menu for 2014 from 'The Catering Company'.
Please use the map below to locate where we are.
Comments (27)
Show comments
Andrew Saunders- School Governor
(about a week ago)
I would just like to wish all staff and pupils of Swingate primary another successful school year and congratulate them on further improving KS2 results. Can I once again encourage all parents to visit Parent View and post their comments. 2014/15 is not currently showing any comments.
Andrew Saunders- school governor
(about a week ago)
I would just like to wish all staff and pupils another successful school year. KS2 results continue to show improvement which indicates to us as governors the hard work being done by the teachers and school leaders to improve the children's learning. Once again I would encourage all parents to visit Parent View and give their views on the school. Their are currently no comments for 2014/15
karen joyce
(a couple of months ago)
What a wonderful school Swingate is the teachers my children have had this year are a credit not only to the school but to education it's self. The time, effort and going that extra mile for them a big thank you x I hope the coming year is just a good x
Andrew Saunders- Governor
(a couple of months ago)
I have just read Emma's poem on the 13th June newsletter, its a lovely poem and deserving of any awards it may get. Well done Emma
Jessica Hall
(a couple of months ago)
I would like to say five massive thanks. One to my year 6 teacher, Mrs Tiller, for helping me so much in my writing and other subjects. Mrs Otto, for helping me from September to December with all subjects. Mrs Boon for making school days seem more interesting, nothing would be the same without you. The rest of the year 6 team for supporting all of us, especially myself, you've made me happier to come to school. And my last thank you is to my excellent maths teacher which has helped me improve, be more confident, happier and involved in my maths, Miss Jones, thank you ever so much. I wish my only year here hadn't went by so quickly and I will visit you when I am in my secondary school.
Anouska
(a couple of months ago)
All four of my children have attended your school and two are still there, Billy leaves this year :-( I can not praise the school enough my children have achieved so much in their learning and development. Since Miss Boon has taken on both schools and now it is one, herself and her staff have improved the school tremendously and all involved with the school should be very proud. I am lucky enough to use the forest school for my Pre School once a week and the school really support us as an early years setting. Excellent partnership with the community. Thanks for being so great and I know my children have many great memories of Swingate School (previously Spinnens Acre) keep up the great work :-)
Lily
(a couple of months ago)
I'm in year 6 my amazing teacher miss tiller is the best I'm sad to leave in September. I will be going of to walderslade I will miss miss Boon she's a amazing head teacher xxx
karen joyce
(less than a year ago)
both my children go to this school its a lovely school they make learning fun and the teachers are wonderful and have time for not only the children but for parents too, . both my children enjoy going to this school and i would not send them anywhere else
Tegan
(less than a year ago)
I'm. SAd to say good bye
Ella Finch
(less than a year ago)
I love my school and I'm really sad that it's my last year. I will miss all the teachers and fun activities that I can join in on. My school makes sure that all the lessons are fun and informative. There is new information everyday that I can always put to good use. Thank you teachers and pupils for shaping me into the person I am today x :-)
Show more comments
Latest School Calender Events
Autumn Term

03

Sep

2014

@ Swingate Primary

Children in school
Calendars page(s):
School Calender >>
Click here If you are moving into the area and would like a school place please contact Medway Councils Admissions service.

Click here for information on over subscription criteria.