Swingate's First Mini Bus Arrives
The first Swingate mini bus has arrived!
We are pleased and proud of our new school mini bus. We will be able to put it to very good use from Term 2. Thank you to everyone who has helped us get the bus. We will keep you all informed of the bus' adventures!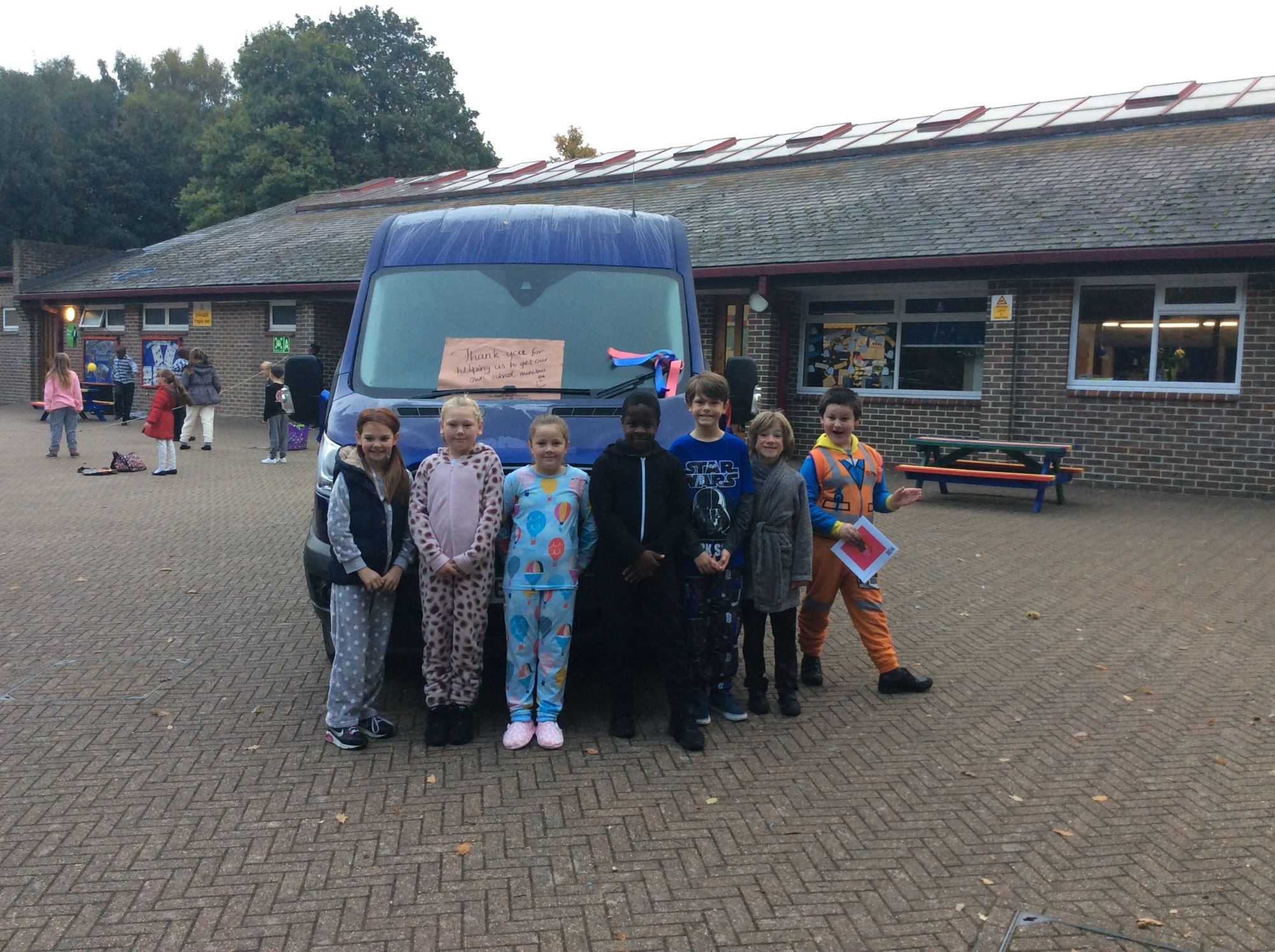 Our first children enjoying the bus (in Pyjamas for Pyjama Day)!